SCADA System for Defective Tablets Detection
Implementation of SCADA System for Unsought Tablets Detection through Morphological Image Processing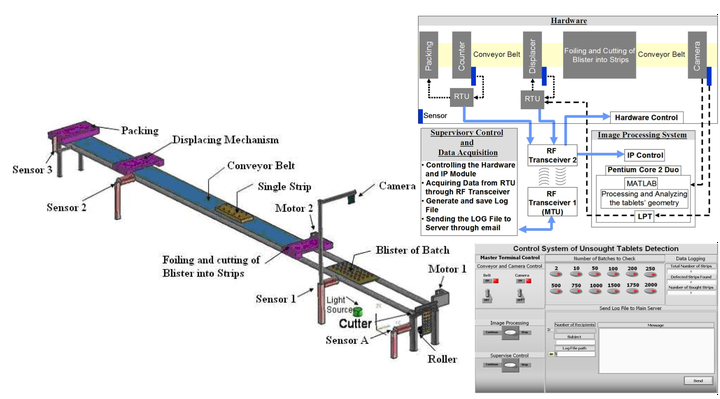 Role: Third year undergrad student.
Tools and skills used: Circuit Designing, MATLAB, Image processing, SCADA, LabVIEW, Hardware interfacing.
About:
The project was designed to provide an optimum solution and proficient algorithm to pharmaceutical industries in order to detect and remove defective tablets through an automated process.
This was a group project of four students. I contributed in the development of Image processing algorithm to detect the defective tablets. I also developed an HMI (Human Machine Interface) to control the entire physical system using a graphical user interface.